WEBINAR
State of Supply Chain in the New Shortage Economy
Today's manufacturers face unprecedented supply chain challenges amplified by the COVID-19 pandemic, including growing demand for customization, complex workflows, and increasingly globalized operations.
Watch our on-demand panel of industry experts from the Association of Manufacturing Excellence (AME), Deloitte, and LeanDNA.

Featured Customers
We work with a lot of discrete manufacturers across different industries. The main thing they have in common: create a sustainable approach to supply chain execution with a single source of truth for inventory data and KPIs across sites, ERP systems, business units, and product lines.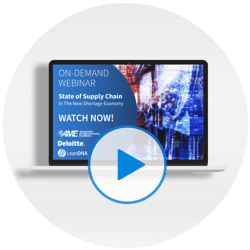 The right part. In the right place. At the right time.
Turn your plans into action by connecting the people who execute with the priorities that matter.
Learn how you can increase output and productivity through effective supply chain execution.