WEBINAR
Resilient Supply Chains in the New Shortage Economy
In today's Shortage Economy, manufacturers are finding themselves constantly responding to disruptions while reactively dealing with customer order backlog, material inventory issues, lagging on-time-delivery, supplier risk, inflation, workforce constraints, and more.
In this webinar, you'll hear from supply chain leaders at top manufacturers and learn how they are working to overcome shortages and build resiliency into their processes.
Watch this on-demand panel discussion featuring HNI (leader in workplace furnishings), Chamberlain (maker of garage door and gate entry systems) and PSG (Dover's pump manufacturing division).
Featured Customers
We work with a lot of discrete manufacturers across different industries. The main thing they have in common: create a sustainable approach to supply chain execution with a single source of truth for inventory data and KPIs across sites, ERP systems, business units, and product lines.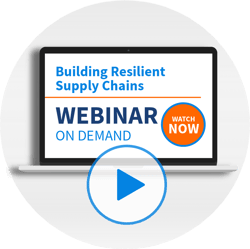 The right part. In the right place. At the right time.
Turn your plans into action by connecting the people who execute with the priorities that matter.
Learn how you can increase output and productivity through effective supply chain execution.