WEBINAR
Lessons from COVID: Why Factory Operations Are Key To Manufacturing Survival
During COVID-19, one lesson has become painfully clear for manufacturers: Smooth and agile operations in the factory are critical to avoiding large-scale supply chain disruption.
Join LeanDNA's CRO, Tod Klubnik, and Sr. Director of Customer Success, Daniel Taylor, along with Mike Louderback, VP of Operational Excellence at Morgan Advanced Materials, as they discuss the effects of COVID-19 on global inventory optimization strategy. They'll reveal best practices from top manufacturers to pivot inventory operations, and steps leaders will need to take to gain supply chain agility in 2021.

Featured Customers
We work with a lot of discrete manufacturers across different industries. The main thing they have in common: create a sustainable approach to supply chain execution with a single source of truth for inventory data and KPIs across sites, ERP systems, business units, and product lines.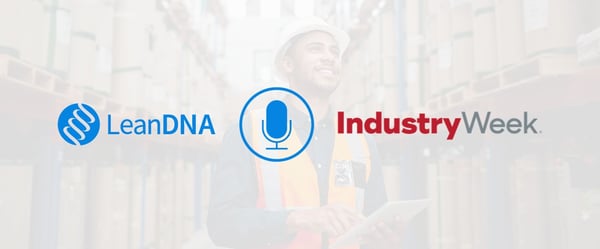 The right part. In the right place. At the right time.
Turn your plans into action by connecting the people who execute with the priorities that matter.
Learn how you can increase output and productivity through effective supply chain execution.