WEBINAR
Going Beyond "Status Quo" Supply Chains
We're living through a perfect storm in manufacturing. The past year has disrupted operations in a way that has not been seen before. However, even absent outside events, the writing was already on the wall for status-quo inventory management pre-COVID. Supply chain teams have long been mired in manual spreadsheet reporting, constant shortage firefighting, and reactive problem solving.
Join LeanDNA's President and CEO Richard Lebovitz, Supply Chain Technology Influencer and Consultant Bob Ferrari, and Vice President of Global Operations at Ingersoll Rand Paul Aram as they discuss how to move past the status quo and not just to emerge from the storm, but to power ahead into the new and different seas beyond.

Featured Customers
We work with a lot of discrete manufacturers across different industries. The main thing they have in common: create a sustainable approach to supply chain execution with a single source of truth for inventory data and KPIs across sites, ERP systems, business units, and product lines.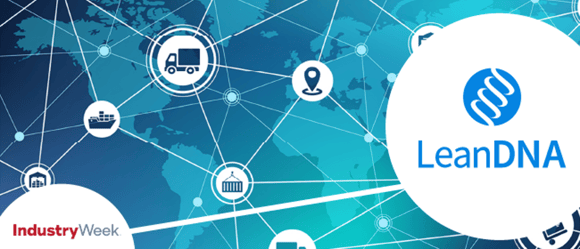 The right part. In the right place. At the right time.
Turn your plans into action by connecting the people who execute with the priorities that matter.
Learn how you can increase output and productivity through effective supply chain execution.