E-BOOK
5 Common Mistakes

When Managing Shortages and How to Overcome Them
Learn why the most common tactics fail to address material shortages, and what are the sustainable alternative approaches for resolving them.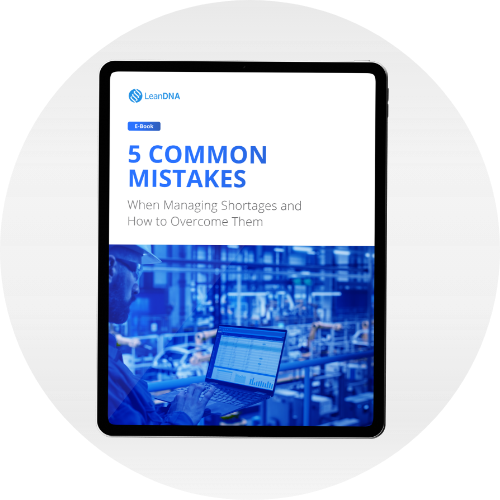 Why do common shortage management tactics fail?
Dealing with a shortage is no small task. While there is not a "quick fix" for such a large problem, manufacturers have many different ways to deal with shortages today. While there are approaches manufacturers can take to be resilient in face of whatever supply chain challenges will come, the reality is that many of the easy, instinctive solutions are short-sighted stop gaps.
This E-Book delves into 5 of the most common shortage management tactics to show you:
Who is making these decisions.

Why they are doing it.

What can go wrong with cautionary tales.

Alternative approaches that work.
JUST A FEW OF OUR CUSTOMERS Get The Latest Industry News - Subscribe To Out Blog Now