7 Considerations for Better Factory Operations Management
Ready to empower your factory operations teams and create a more dynamic supply chain?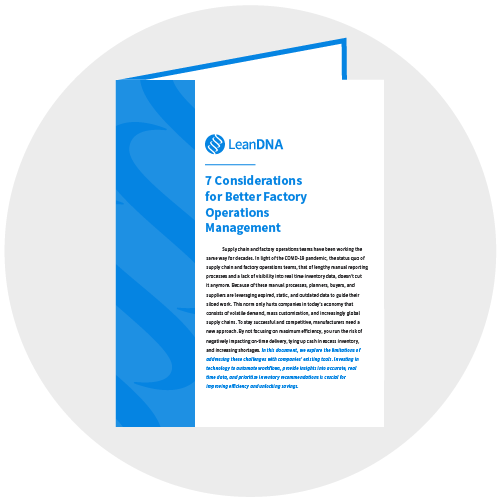 Your current tools serve a critical purpose, but using them alone doesn't solve for today's unique manufacturing challenges.
In this guide we cover common questions about how pre-existing tools and systems can be leveraged by investing in technology that complements and strengthens them:
Isn't our ERP system enough?
What if we just started an ERP migration?
We already have a BI tool, isn't that enough?
What if we already have a homegrown solution?
Does our data need to be cleaned up before we invest in new technology?
We've spent so much on other tools that we don't even use, why should we implement another one? GET THE LATEST NEWS - SUBSCRIBE NOW