E-BOOK
Conquering the Shortage Economy
Take a visual journey with LeanDNA to see how digital transformation revolutionizes factory operations and manufacturing performance – and makes life easier for your entire team.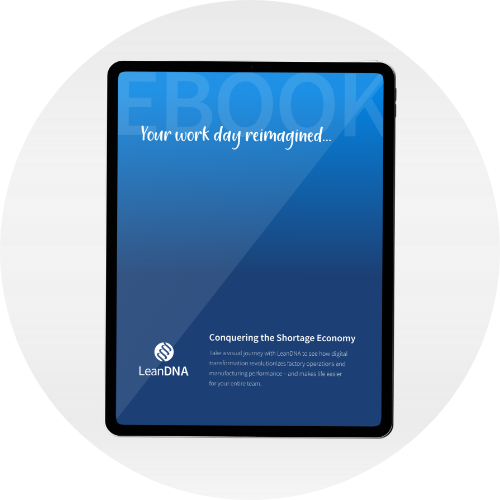 How would digital transformation reshape your manufacturing operations?
Most manufacturers struggle with visibility, and increasing supply chain complexity has amplified these challenges. The typical manufacturer finds it nearly impossible to stay ahead of changing demand and supply levels, and lacks clarity around which inventory actions they should prioritize to reduce shortages and keep production lines running. Collaboration – internally and externally – is siloed, chaotic, draining, and not productive. But, what if there was another way forward?
Follow this visual journey to see:
What challenges manufacturers face today

What transformed manufacturing operations looks like

How digital transformation helps manufacturers improve performance
JUST A FEW OF OUR CUSTOMERS Get The Latest Industry News - Subscribe To Out Blog Now