VIDEO DEMO
LeanDNA's Clear to Build Report
Watch this video to see how LeanDNA provides visibility into which shortages are most impacting production.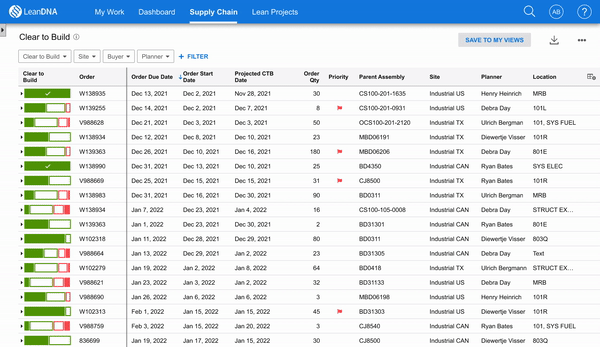 Inventory operations are more dynamic than ever, and manufacturers need greater visibility into material shortages, as well as clear actionable insights to know which production orders are most impacted.
LeanDNA's Clear to Build report gives production planners visibility into orders that are ready to build, surfaces parts preventing orders from becoming clear to build, and enables planners and buyers to better collaborate and prioritize orders to improve COTD.
JUST A FEW OF OUR CUSTOMERS Subscribe to Our Newsletter