WHITE PAPER
5 Top Supply Chain Initiatives for Mid-Year Planning
Whether companies are mass-producing parts for the aerospace manufacturing supply chain, producing automobiles on an assembly line, or using a discrete manufacturing process to make small batches of specialized components, they all need real-time insights into their orders, materials, suppliers, and customers.
Featured Customers
We work with a lot of discrete manufacturers across different industries. The main thing they have in common: create a sustainable approach to supply chain execution with a single source of truth for inventory data and KPIs across sites, ERP systems, business units, and product lines.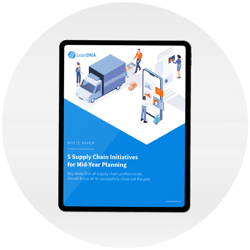 The right part. In the right place. At the right time.
Turn your plans into action by connecting the people who execute with the priorities that matter.
Learn how you can increase output and productivity through effective supply chain execution.